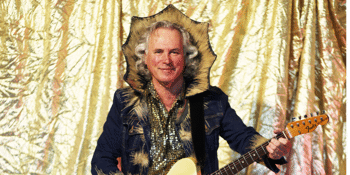 Code One
Bob'Bongo'Starkie 'Skyhooks Show'
Manly Leagues Club (Brookvale, NSW)
Friday, 6 December 2019 7:30 pm
Doors Open 7.30PM
Show to commence approximately 8.45PM (subject to change)
Manly Leagues is an iconic venue supporting live music. Prior to the show we invite you to enjoy a meal at The Club House Brasserie or The Golden Dumpling Noodle Bar, or just a drink or cocktail in the lounge.
Check out our menus at www.manlyleagues.com.au/eat for The Club House Brasserie or The Golden Dumpling Noodle Bar, Bookings go to: www.manlyleagues.com.au/make-a-booking
BOB'BONGO'STARKIE'S SKYHOOKS SHOW is a celebration of the music of SKYHOOKS -RAZOR SHARP Riffs and a lotta laughs!!! BOB'BONGO'STARKIE guitarist with the legendary SKYHOOKS performs the classic songs and a few more that need to be heard, in a personal celebration of one of Australia's most beloved bands. In between songs Bob shares Humorous anecdotes and Insights into the inner workings of the SKYHOOKS. 'We have a female singer only because no male can match 'SHIRLEYS' Vocal range and they are so much better to look at, so no apologies there.
'(Bob) Skyhooks helped change the face of rock n roll in the 1970s with #1 and Top 10 singles to their credit, as well as two of the country's biggest selling albums, Living in the 70s and Ego is Not A Dirty Word. Both produced by Ross Wilson and received incredible reviews. Skyhooks have been described as 'giving the Australian music industry the enema it needed' when they smashed onto the scene in their colourful costumes, wearing make-up well before other bands tried it. Living in the 70s was their debut album, Ego is Not A Dirty Word released a year later and it wasn't long before the five members of the bands were celebrities – Shirley, the enigmatic curly-haired lead-singer, guitarist Red Symons, guitarist Bob Starkie, bassist and songwriter Greg Macainsh and drummer Fred Strauks.
They released killer singles such as Horror Movie, Ego (Is Not A Dirty Word), Women In Uniform and Jukebox in Siberia, to name a few, and are one of the few bands who have been a permanently on rotation on radio stations around the country for decades. Skyhooks were inducted in the ARIA Hall of Fame and ceased touring together after the death of lead singer Shirley in 2001. Skyhooks had six tracks from their first album Living in the Seventies banned from radio. One of which was 'You just like me cos I'm good in bed' - the first track to be played On Double J radio station when it started in Sydney. (Jan-1975)